Green Rehabilitation Workshop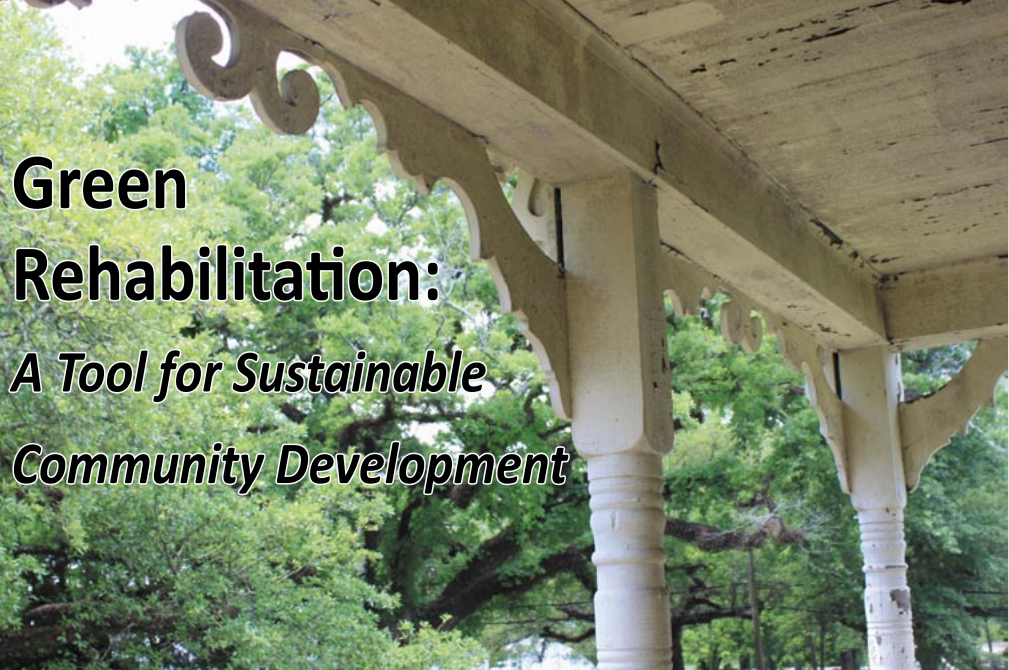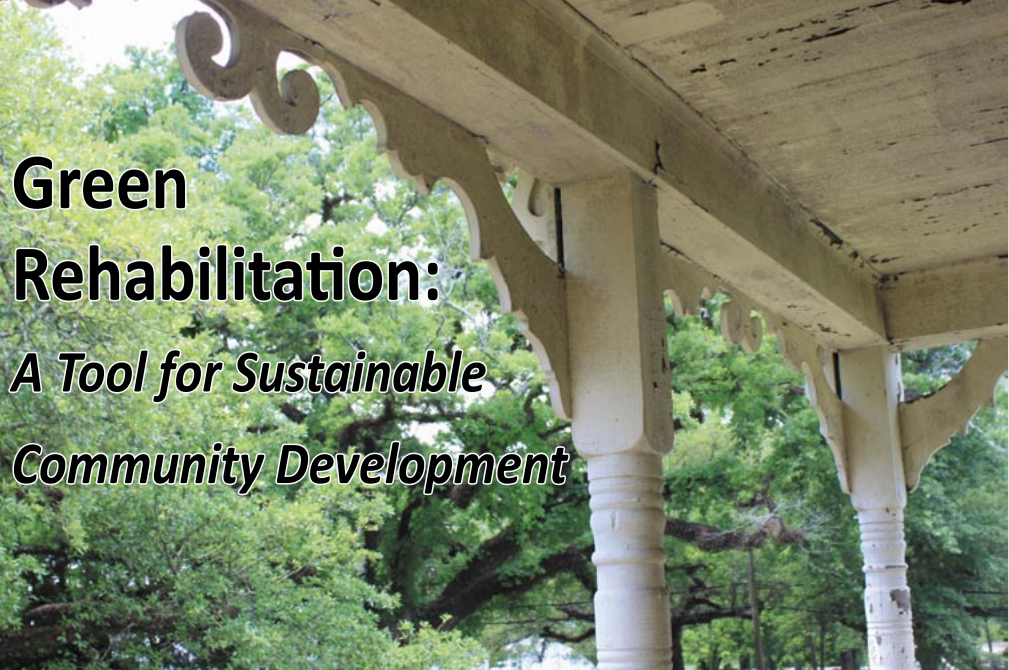 sold out
Green Rehabilitation Workshop
August 13–15, 2015
Hammond, Louisiana
Full Price: $200.00
PDF Flyer
This two-day workshop will educate participants in green building and sustainable community development strategies utilizing Leadership in Energy and Environmental Design (LEED) Rating Systems. Attendees will gain practical experience and contribute significantly to community oriented preservation as they participate in a design charrette and brain storming session for the rehabilitation and adaptive reuse of two National Register listed houses owned by the Greater St. James AME Church in Hammond, Louisiana. The 12-hour workshop will qualify for the LEED Credential Maintenance Program, AIA, and PE continuing education units; and as training for historic district commissioners.
Thursday, August 13 - 6:00 pm – 8:00 pm Welcome Reception (Open to Public)
Friday, August 14 - 9:00 pm – 4:00 pm Day 1 of Workshop
Training in green building strategies utilizing Leadership in Energy and Environmental Design (LEED) Rating Systems, including sustainable sites, water and energy conservation, environmentally-sensitive materials and a healthy indoor environment.
Friday, August 14 - 6:00 pm – 10:00 pm 20th Annual Hot August Night
Participants get a chance to enjoy some serious lagniappe as shops, restaurants, and other vendors open their doors to strollers, who are encouraged to sample the wares of local business during this premier regional event.
Saturday, August 15 - 9:00 am – 12:00 pm Day 2 Morning
Introduction to LEED-ND (neighborhood development) as a framework for planning of sustainable community development. Topics will include history, culture, the arts and entrepreneurship as significant parts of creative placemaking; plus smart growth principles, local food production, mixed-use mixed-income development and the role of green rehabilitation in community revitalization.
Saturday, August 15 - 1:00 pm – 4:00 pm Day 2 Afternoon (Open to Public)
Charrette and brain storming session for the rehabilitation on of the Randall and Wascom Houses. Potential adaptive reuses include small business incubator, community computer center, and/or restaurant providing job training for at-risk youth.
Please Note: Spaces are limited. If you have already registered and would like to cancel, please see the Refund Policy below.
Instructor Donna L. A. Isaacs, LEED AP
Donna Isaacs serves as executive director of Campi Field of Dreams where she implements triple-bottom-line principles and practices to foster sustainable growth and community revitalization. This work has been recognized by the National Trust for Historic Preservation with a 2014 Innovation Award for the creative placemaking project, "Town of Campti: LEEDing the Way with History, Culture, the Arts and Entrepreneurship," a model for the sustainable revitalization of rural municipalities. She is an Accredited Professional for the United States Green Building Council (USGBC) Leadership in Energy and Environmental Design Rating System (LEED-AP 2004). Donna is one of only 80 Sustainable Florida Associates, meaning she has the skills and tools necessary to help organizations become more sustainable in a comprehensive manner. She has also served as an instructor for the University of Florida TREEO Center teaching over 60 LEED workshops, preparing more than 2000 participants to take the LEED exam with an average pass rate of 85%.
Who Should Attend: Community Leaders, Architects, Engineers, Business Owners, Property Owners, Planners, Preservationists, Students, and anyone who wants to make this a better place for all.
Hosted By: The Hammond Downtown Development District Authority and the Hammond Historic District.
Funded in Part By: A grant from the Suzanne Turner Preservation Fund for Louisiana of the National Trust for Historic Preservation.
Refund Policy: Since workshops and conferences fill quickly, please sign up as early as possible. If you need to withdraw from an event, you must inform us in writing via our contact page. Cancellations more than 30 days prior to an event will be fully refunded less a $30 administrative fee. A 50% refund will be issued to cancellations within 30 days of the event if the organizers can resell the ticket.